I would like...
A Red and/ or mustard yellow coat for the Autumn. Even though it doesn't get cold in Texas till November. The red one is from Anthropologie & the yellow from
Maion Fashion Designs
on etsy.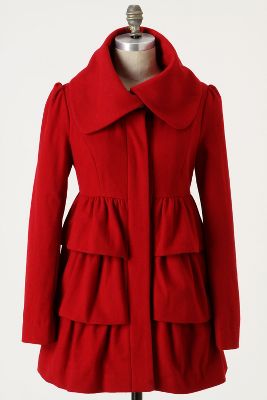 A comfy but cute pair of pajama pants. I went into Victoria Secret the other day & I was very unimpressed in their choices of pajama bottoms! I'm debating on buying some cute ones from Anthropologie, even though that's a lot of money to spend just on something to sleep in!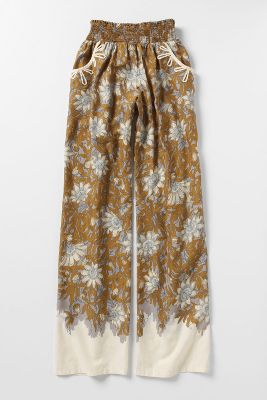 Some good NEW music to listen to. I know a lot of you listen to some GREAT music & I'm in the mood to buy some new albums. Every season I like to upgrade my tunes. If you have any suggestions they are very welcomed.
I'm dying to decorate my new house, even though I don't have it just yet, I'm getting that itch again!
And last night I went to the book store & bought the most amazing little book! The Handmade Marketplace by Kari Chapin. This book has been on my "To Buy" list for awhile & I finally did it. So far I have just read the introduction & I already have inspiration & drive to get my shop going!
So every morning as I get dressed for work I look at my scarves, my boots, & my jeans & think, Oh how nice it would be to wear you today. Then I remember that by 12pm it's usually in the 90's & how extremely suffocating I would be wearing a scarf! Autumn weather please come faster so I can dress cuter! I'm ready to walk out of my house to a crisp cool morning with the fog lying on the grass.